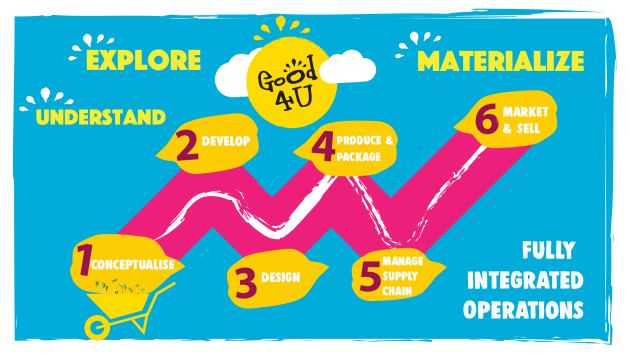 Company Background
We started out 14 years ago with a Super product and Vision to become the World's most loved and trusted health food brand. 14 years on, that product has found quite a few friends and the vision has cemented itself as the core value of the Good4U company ethos who now distribute over 50 own label and branded lines to some of the biggest retailers across 9 countries. Never one's to boast about our dozens of company and product awards and rest on our laurels, we've no plans to stop there. World domination (in a good and healthy way) is our mission to ultimately 'Empower people of all ages to live a healthier life'.
We wouldn't be where we are today without our team, the Butler and extended Good4U family who share in the mission and passion of those early dreams. With innovation and ethics behind everything we do, the Good4U family continues to grow in determination and strength to bring us closer to that mission through empowerment, education and innovation.
If you share our vision and are interested in joining our team please send your CV to hr@good4u.ie 
Available Job(s)
You can also connect with us on LinkedIn for job announcements and other news.