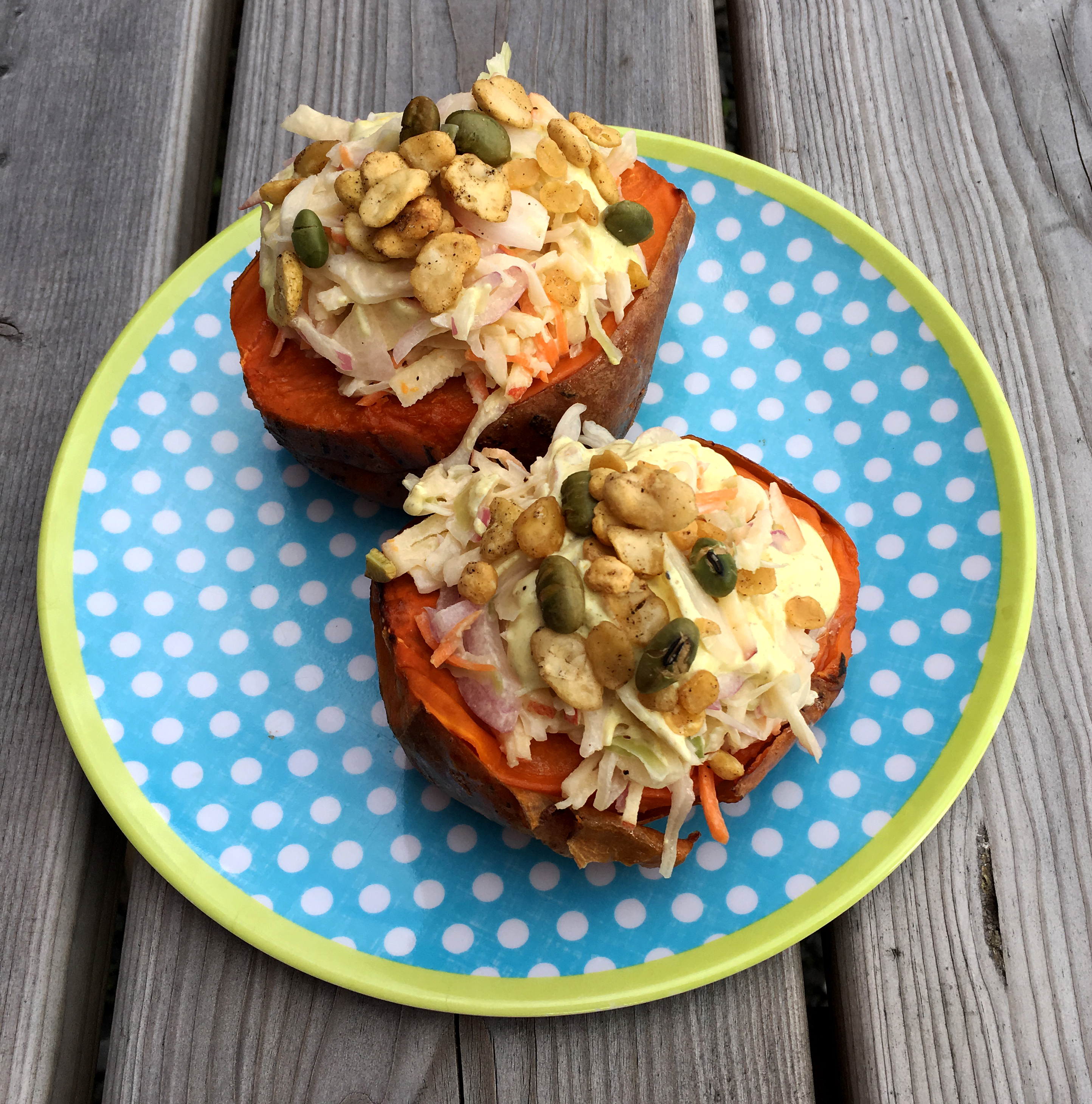 Preheat the oven to 180ºC/350ºF/gas 4.

Rub the sweet potato with a little olive oil and a pinch of sea salt and black pepper.

Roast on a baking tray for about 40 minutes, or until cooked through.

Finely grate half the lemon zest into a small bowl and mix in the yoghurt, turmeric and cumin. Leave at room temperature until needed.

Mix the red onion, carrot, apple and cabbage in a bowl then mix with lemon juice, 1½ tablespoons of olive oil and a good pinch of salt and pepper.

Cut a cross in the top of your cooked potatoes and gently break them open with a fork, mashing a little of the inside as you go.

Spoon over the spiced yoghurt, followed by the juicy grated salad and serve with Good4U Veggie Protein Salt N' Pepper sprinkled on top.